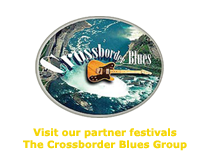 Tickets are also available at Trillium Industrial Safety, 526 Queenston Street, St. Catharines,
Donnelly's Pub, 54 Front Street North, Thorold, and at the Pen Centre Customer Service Desk, Pen Centre, Glendale Avenue.
This year the Shuffle has designated COMMUNITY CARE as the primary recipient of revenues generated.
If you would like to be a part of the festival we are taking applications for VOLUNTEER POSITIONS HERE.
Artists Descriptions here  THE FULL SCHEDULE IS HERE!
---